Flowers for Baby Ethan,
Baby Aaron
, and
Baby Abbey
: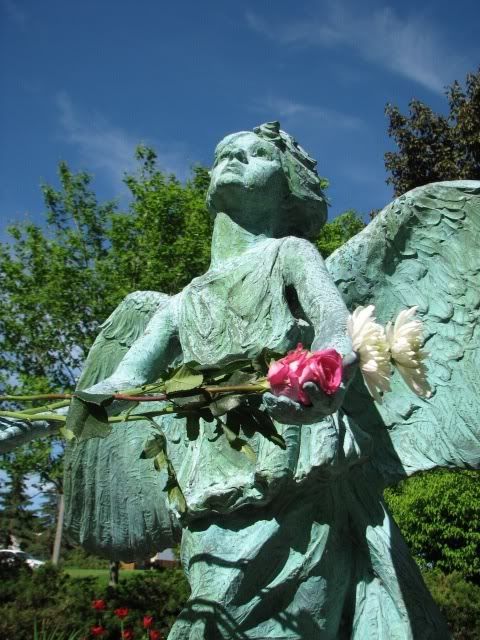 (The two white are for the boys, the pink is for Abbey. I couldn't find blue for the boys, but the girly mom in me knew Abbey needed a pink flower)
Flowers and a cupcake for Curtis: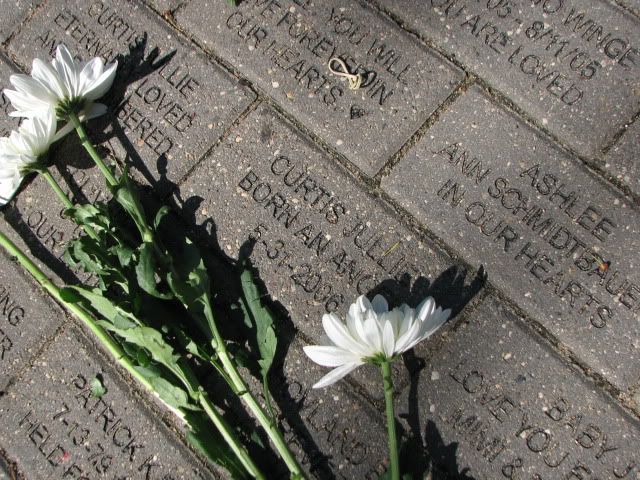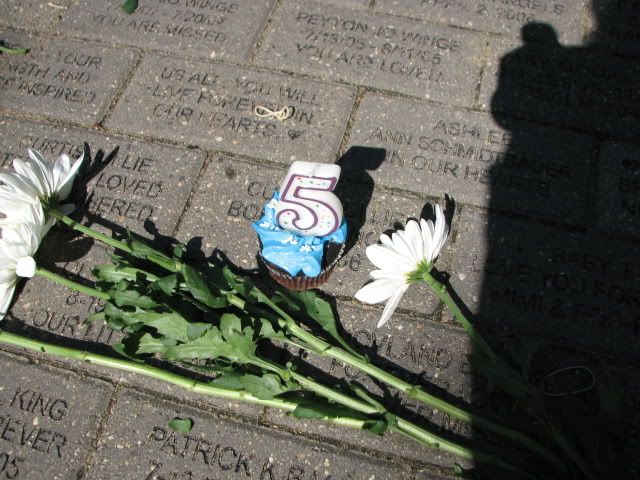 We had a beautiful day for his birthday. We went to the Angel of Hope, laid flowers at Curtis' bricks, took pictures, ate cupcakes and released a balloon. As tradition, we took the kids to the Build A Bear and they each picked something to make. We then drove 3+ hours to Wisconsin and took the next 3 days as a family.
There were no tears on his 5th birthday. The night before, I had a pretty hard time when I was going to buy the cupcakes and flowers...the 5th birthday candle killed me... but the actual day was so much fun and something I look forward to. I plan this nice stuff. I look forward to having cupcakes, taking the kids to Build a Bear and going on vacation. I love building memories in his name. At the end of the day, it is just a date...I remember Curtis year round. My hard days are usually a random Tuesday out of nowhere.
I have some more pictures and video I will post of Claudia putting the flowers for Abbey, Aaron, and Ethan in the Angel's hands. It was really sweet. Abbey, Ethan, and Aaron all have a special place in my heart. I have mentioned them before. I have "met" Abbey's mom via blogs, she was born still June 4th, 2006. Aaron lived for 33 days, born premature, he was a total fighter and passed away May 31, 2006. The same day Curtis was born still. I knew his mom before and after our pregnancies. Ethan was born June 2nd and passed away June 14th 2005. I met his mom online after I lost Curtis.